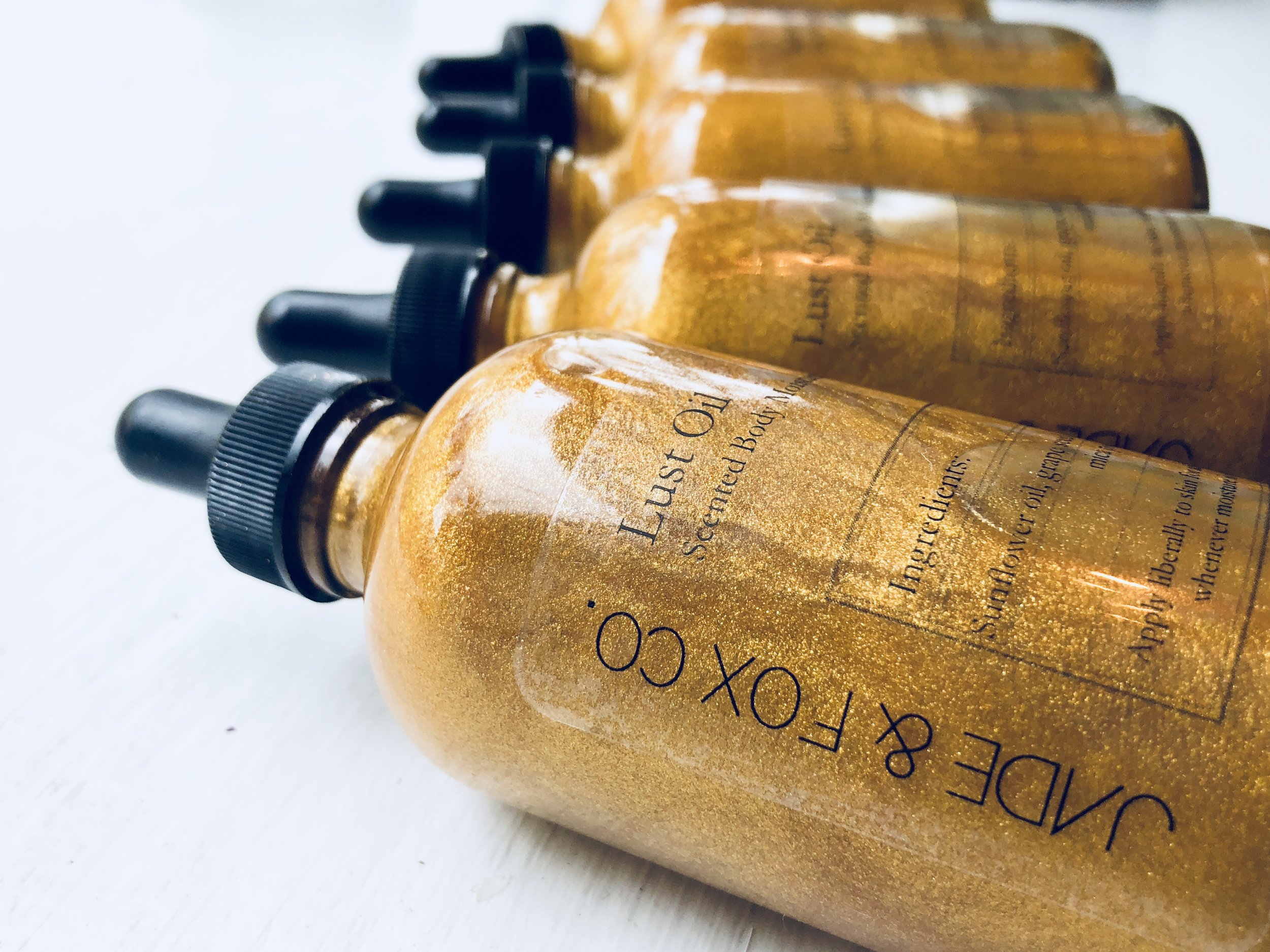 Lust Oil
Ever wish you could have a highlight glow all over your entire body? Well have no fear, Lust Oil is here to give you that extra sparkle year round. This blend of natural oils and fragrances is scented with a floral blend Apply after your regular moisture regimen, or replace it with this oil.
J&F Co, Shimmer Scale 5/5
Comes in an 4 oz. glass bottle.
Ingredients:
Sunflower Oil, Grape Seed Oil, Fragrance, 24k Gold Mica Powder